Some extra photos of our Yoga session...
Cosmic Yoga with the Squirrels (EYFS)
Today, Year 5 were lucky enough to be able to spend time with the children in Foundation, taking part in a yoga class. Miss Scane may have decided to join in too...
World Book Day
Wow! What an amazing day Kangaroos had for World Book Day! Everyone made a huge effort to dress up as their favourite heroes and villains and they all looked brilliant!
First, we enjoyed a one off English lesson (photos below!). We explored the character of Severus Snape in Harry Potter and made decisions as to whether he was a protagonist or an antagonist in the book series. We watched a video that showcased his development as a character and then, using events from across the series, we created a character development graph to make our final decision- Is Snape a protagonist or not? Each group made their own decisions and wrote a few sentences outlining their reasonings why.
In the afternoon, the entire school took part in a Reading Hour. This meant that the older children in the school spent an hour reading and discussing books with the younger chidren in the school. Below are some photos to show how our class went to read with Year 2 Chimps.
During the last week of term, the Kangaroos spent time looking at a scene from Macbeth... the scene in which Macbeth and his travelling companion first come across the three evil witches. The children were then put into groups and spent time rehearsing their lines and putting actions together to re-create the scene. They worked hard to ensure that, when performing, everyone could be heard and they all made brilliant eye contact with their audience!
Well done Kangaroo Shakespeare Acting Company!
Tudor Day!
Last Thursday, as part of our 'Terrible Tudors' topic, Year 5 took part in a Tudor Day, led by History Off The Page. This involved us all dressing up and going back in time to experience what life was really like during the Tudor era.
The day began with us spending time visiting various work stations to create Tudor items that would have been made during these times. Children made their own personalised book marks, their own candles, wrote letters to King Henry in their own homemade ink, made scent bags to keep the plague away, made medicines to cure any ailments they had contracted throughout the morning and made their own soap balls, all whilst rumours spread thick and fast about Anne Boleyn and her up-to-no-good ways! As the morning progressed, some children became rat catchers and others learnt how to Tudor dance with Master Phillips, head of the Tudor household.
By the afternoon, Anne Boleyn had been sentenced to death and, to celebrate, Master Phillips invited us all to a great feast. The children were split into groups to learn a variety of entertainment acts and each took it in turns between courses to entertain the head table. We feasted on wine (blackcurrant juice, cheese, bread, apples, pears and gingerbread! By the end of the feast, however, Amelie and Angus were both brought forward to be read their punishments for carrying a Bible written in English... and then Miss Scane was brought to face her punishment for spreading rumours about the King. (4 lashes of the whip by Dylan for her poor behaviour!)
Overall, it was a brilliant day and the children enjoyed every moment of it. Photographs are up for all to see! Thank you to the wonderful Mums who came in and spent the day helping us too!
Merry Christmas and a Happy 2018 from the Kangaroos!
It's been a fantastic 1st term in Year 5 and every single child has well and truly earned their Christmas break!
UPDATES FOR SPRING TERM:
As you are most likely now aware, Mr Fitzpatrick has left the school. Following his departure, any child that previously worked with Mr Such in the mornings for Maths and English will now be re-joining the class full time. We are very excited to have them back.
Our next topic will be 'The Terrible Tudors'. This is a personal favourite period of History for me, so I am delighted to be able to share this fascinating topic with my little lovelies. We will be studying the monarchy and William Shakespeare and his plays, as well as Tudor life in general. Letters have gone home regarding viewing of Romeo and Juliet, so if there are any problems, please do come and speak to me. Our very exciting Tudor Day is also coming up on Thursday 25th January 2018. Any parent volunteers would be greatly appreciated.
PE will remain on a Monday afternoon, so could children ensure they have their kits every single week. The weather will still be cold, so tracksuit bottoms are encouraged.
As the children will explain over the Christmas break, homework has changed slightly in regards to its formatting. Spellings and times tables do need to be practiced at home, however, as they will, from now on, connect directly with our Spelling and Times Tables lessons within school. Children may struggle if they are not completing their homework at home. Homework will be sent out every Thursday and is expected back in the following Tuesday. Children are given another day if they forget, however, if it isn't brought in by the Wednesday they will spend Wednesday lunchtime in Homework Club, which is now run by myself. I've made it clear to the children this half term that homework is their responsibility, preparing them for Year 6 and beyond. Spellings and times tables are exceptionally important and it is the child's responsibility from now on to ensure homework is handed in each week.
As always, thank you for your continued support and see you in the new year!
Miss Scane
Kangaroo's Reaction to the Titanium Crime Scene
The Kangaroos and The 'Titanium' Crime Scene
Today, the Kangaroos arrived back from assembly to a crime scene! This scene kick-started our English lesson by immersing the children into questioning what had happened whilst they had been away. Clues were laid out on the table and the children put their detective hats on and came up with various scenarios to explain what could have happened, including a car accident, a robbery and even a kidnapping! Of course, all of this wasn't for nothing!
All of these clues added up to various scenes in David Guetta and Sia's 'Titanium' music video, in which a boy with telekinesis powers destroys his school and tries to escape the authorities! The idea put across to the children was that individually these items do not give us a lot of information at all. However, together they provide a full picture... just like adding suspense does in our writing! We give the reader clues, one at a time, to get them asking questions and slowly piecing together what the big reveal might be!
Enjoy the video of the children's reactions at seeing the crime scene and some pictures from the lesson!
Our Day at the Space Centre
What a fantastic day Year 5 had at the Space Centre! Everybody thoroughly enjoyed themselves and everyone learnt lots of information. The entire cohort were mixed up and went round together in different groups, exploring all the different parts of the centre. We learnt all about the planets, stars, asteroids, how the universe was created and what life is like in space for astronauts. We trained how to be astronauts in the Tranquility Base, we went on a mission to one of Jupiter's moons on a simulator and we watched an amazing documentary in the Planetarium theatre about what astronauts go through in order to become an astronaut.
We had a brilliant day and I'm very proud of how Year 5 represented the school throughout it all.
Have a look below at some of the photos we took on the day...
As you can see, we loved a good selfie!
English in the Kangaroo's Class
Over the last few week, we have been reading 'The Invention of Hugo Cabret'. It is a fantastic book and the children are loving it! The book is really special and unique because it is a cinematic book, which means instead of using words all of the time, the author uses pictures that are drawn like the stills of a movie to tell parts of the story.
One of the most interesting pictures in the first pages of this book is an image of an Eye, shown below...
The children used this image as inspiration to create their own poems. Below are some photos from their performances.
Week 1 in the Kangaroo Class!
What a fantastic first full week we have had in Year 5. I am so immensely proud of you all for challenging yourselves every day. I've seen some huge surges in confidence, dramatic learning attitude changes and so many of you have faced everything thrown at you head on this week. Well done Kangaroos! Let's keep it up!
As well as seeing how much we have all matured over the summer holidays, we have also been working our socks off! We have had a jam-packed week of learning and our books are already looking beautiful!
English: This week we have been introduced to our focus text- The Invention of Hugo Cabret. We loved it and can't wait to read more. We have already read the first chapter, text mapped it and written and performed a poem using Hugo's eye as a stimulus!
Maths: We have begun our place value unit this week and been introduced to two new columns in our place value chart... ten thousands and hundred thousands. We have revised our previous knowledge of place value, explored the two new columns, practiced writing these five and six digit in words AND practiced our partitioning skills to write number sentences. We are well on our way to being place value experts!
Drama: We completed lesson 1 of 3 drama lessons this week! It was hilarious! We talked about what drama is and then, in preparation for our mini performances, we had to pair up, choose a random character each out of a hat and a scenario for the two characters to interact in. Spongebob Squarepants, The Hulk, Beyonce and even Mr Webster were in the hat! REMINDER: Remember to research your character ready for our next Drama lesson in 2 weeks time!
RE: We began our RE unit by discussing who Jesus was and what he means to us. This included drawing a picture of Jesus as we imagine him to be and writing a paragraph to describe who he represents to us.
Topic: We've finally started properly learning about SPACE! This was the lesson we were very excited about! To begin our topic, we created our own mnemonics to help us remember the order of the planets. Come and look in our Topic books to look at how funny some of them are!
Science: I've left the best until last! We LOVED our Science lesson this week! We have begun learning about forces and were thrown straight into it by creating our own parachutes to help slow a 'man' down when jumping out of a plane. It was really interesting and everyone got really involved. Angus even said 'this is the best lesson I've had in Year 4 and Year 5!' I think we may have a new favourite subject in the Kangaroo's class!
Below are some photographs from our English and Science lessons this week.
Have a lovely weekend Kangaroos, rest up and get ready for another brilliant week next week!
English and Science This Week!
Space News

Want to keep up to date with all things Space? Miss Scane recommends visiting the ESA Kids (European Space Agency) website regularly to see the out of this world news!
BLAST OFF!!!
Year 5 spent the day in SPACE!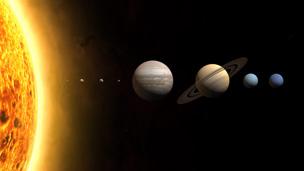 Today was even more interesting than usual in Year 5... we were given the fantastic opportunity of travelling to Space! Not many 9 and 10 year olds can say that! That's right, it was our first WOW day of the year... and it was definitely WOW-worthy.
We began the morning by presenting to our fellow astronauts what we had brought with us to Space in our Space backpacks. Some of us had some very interesting ideas... Owen H from Kangaroos brought a mustache in case there was a space nightclub he might want to sneak into and the Meerkats brought in enough toilet paper to last them at least a year!
Next, we went into the hall and Miss Scane and Miss Woolgar dressed up as Neil Armstrong and Buzz Aldrin. We had to give our Space passports to them before they would let us onboard the rocket! Then, our lead pilot, Mr Fitzpatrick, got us ready for our flight. The launch was terrifying and very loud. We almost crashed! It was all okay in the end though... we landed safely and right on time!
Once we had reached our destination planet, Mr Fitzpatrick told us that it was time we got strong, just like real astronauts. So, we learnt all about the different workouts that astronauts have to do in order to be fit enough to travel to space. These included push ups, sit ups, squats and even planking! We were so tired afterwards, but it was all worth it when Mr Fitzpatrick told us we were 'proper astronauts' now!
In the afternoon, after an exhausting morning, we got creative! In order to find our way around the Solar System, we needed a map. And that's what we made! We paint splattered black paper to look like stars and then we drew, coloured and stuck our own planets onto the paper so we could find our way around!
What a fantastic day! We felt sad travelling back to Earth, but it was definitely a journey we will never forget!
Mission Accomplished!!
Watch Our Space Shuttle Launch Here!
Here are some photos of our 'out of this world' day...
Welcome to Year 5 Kangaroos!!
I can hardly believe that September has rolled around again and we are about to embark on our second year together! I'm extremely fortunate that I have had the pleasure to have taught you all for a year already. This means that we already know each other and can get straight back on with another three terms full to the brim with lots of laughs, fun and, of course... lots of learning!
This year is very important, as I told you all on Move Up Day. We are in Upper Key Stage 2 now and that means we need to be ensuring we are setting a positive example to the rest of the school at all times. However, having already been your teacher, I know that each and every one of you are completely ready for this year and I know you will all be a shining example to the younger ones!
A few notices and information for you and your parents and carers...
- First of all, our Topic until Christmas is... SPACE!! I am so excited for this topic and I cannot wait to learn everything there is to know about our Solar System. In English, we carry on our Space theme by exploring the world of Hugo Cabret and Wall-E. In Topic, we will be exploring the Earth, the Moon, the Sun and all of the planets in our Solar System. We are extremely lucky that, as well as lots of fascinating learning, we also get to spend the day at the National Space Centre in October. Letters will be sent out within the first few weeks of term to inform you of all the details.
- Our other subject content for Autumn Term 1 is as follows:
Maths- Place Value and Addition and Subtraction
Curriculum for Life- Confidentiality and Peer Pressure
Drama- Introduction to Performance
RE- Why was Jesus an inspirational leader?
Computing- E-Safety
If you have any questions or concerns regarding your child's progress in any subject, please feel free to come and chat to me.
- PE will be on a Monday afternoon. You will only have one session of PE a week this year, so please can you ensure you have your kit with you every week. Same PE kit stills applies please!
- Homework will be given out on a Thursday and due in the following Tuesday. Homework will include Maths and English each week. If you do not bring your homework in on time, you will be given one chance to bring it in on the Wednesday morning. If you then fail to do this, you will be required to attend Homework Club on the Wednesday lunchtime with Mr Fitzpatrick. It is really important that you complete your homework as it will be supporting your learning in the classroom.
- The Reading Challenge is up and running, so 5 reads a week equals a raffle ticket! We worked so hard on this last year, so let's continue to strive for those extra reads.
- Finally, Year 5 students are allowed to walk home alone with parent/carer's permission. If parents/carers are happy for this to happen, I need to be informed so I can add this note to the collection form you filled in at the beginning of last year. I cannot take a child's word as permission. If your child informs me they can walk home, but I have not received verbal or written consent from a parent or carer, they will not be allowed to leave alone. Also, on the subject of collection, if you wish to add or remove anyone from your collection forms in light of the new school year please let me know either by note or a quick chat on the playground. I can then make these amendments if need be.
Thank you again for all your continued support. We may be working harder this year, but the year is still jam packed with fun and excitement and I am thoroughly looking forward to spending another three terms with you, my little lovelies!
Miss Scane :)