As a Church of England School, our Christian Values underpin all that we do. Each half term we focus on a particular value. We then display this value in all of our classrooms using images and quotes, from the Bible and elsewhere, to help the children fully understand what they mean and how they link to their own lives. We have a launch collective worship session for each value to bring it into sharp focus for the half term. These are often led by visitors from St Matthews Church in Eye. 
Our values are the foundations of our behaviour policy, and we use them to talk to the children about their actions, to help them understand consequences. This then helps them to make changes and choices to ensure they are following our values within school and in their own lives at home.
Our Calendar of Christian Values
Autumn 1: Community and Thankfulness
Spring 1: Compassion
Summer 1: Service
Sumer 2: Justice
We celebrate each value with a special award ceremony every half term. One child from each class is chosen to receive the award for the focus value. Their parents are invited to attend, and the whole school community gathers to celebrate the great achievements of the half term.
Now we are in Autumn 2, we have moved our focus to Peace: We are Gentle.
This autumn we have been thinking about Community and Thankfulness. Here are slideshows which we look at in collective worship to help us understand the values even more.
First Thessalonians 5:16-18
"Be joyful always; pray continually; give thanks in all circumstances."
Our Focus Christian Value: Community
The first two weeks of every year is always about 'Community'- building a new community in our new classes!
This Christian Value comes from a Greek word 'Koinonia' which means 'that which is in common. Other translations might include 'union',  'partnership', or  'being yoked together'.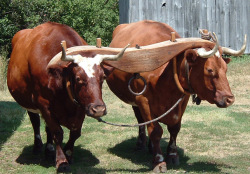 A yoke is a shaped piece of wood that goes across the shoulders, often linking two animals.  By combining their strength, it helps work to be done and eases the burdens to be carried.  So, in our school and classrooms, by working together we can make things easier, work better and achieve greater results!
Koinonia is based on fellowship with Jesus.  Through him, Christians share the relationship that Jesus has with God.  In John 17,  Jesus prays that all his followers may be 'perfectly one' as he and the Father are one. Through him, Christians become sons and daughters of God and therefore brothers and sisters of each other.  They are all members of the same family. We think of our school community as a family. We spend lots of time together; we have fun; we play games; we share experiences; just like a real family does.

A central element of being a family is interdependence: all are needed and valued and each person is important to the whole.  This is our Habit of Mind: Thinking Interdependently! The same message is found in Paul's image of the Christian community as the body of Christ.  Each member of the body shares the joys and sufferings of the others and each depends upon every else.
How can we demonstrate our Value of Community?
Acts 4:32   All the believers were one in heart and mind.  No one claimed that any of his possessions was his own, but they shared everything they had.  
Share things nicely!

Take turns with equipment.

Take turns with toys.

Share your ideas in class!
1 Corinthians 12:12-13   The body is a unit, though it is made up of many parts; and though all its parts are many, they form one body. So it is with Christ.  For we were all baptized by one Spirit into one body …
Work well in your co-op group.

Think about your strengths and how you could help others.

Be an expert!

Take on your group roles with a happy heart.

Give your full attention and effort in group activities, challenges and projects. 
1 Corinthians 12:24-26 But God has combined the members of the body ….so that there should be no division in the body, but that its parts should have equal concern for each other.  If one part suffers, every part suffers with it; if one part is honoured, every part rejoices with it.
Celebrate the successes of others in your class.

When you mark minute maths or Rock Stars, say something encouraging to your partner like "Well done!" or "That's a fab score!"

Look out for one-another. 

Help those who are in need.

Help those who are hurt, physically or emotionally.

Help the community- don't drop litter!

Support charities in school.