On Monday 26th March 2018 we had a visit from Mr Hurst and other members of the local church to talk about the meaning of Easter and its importance. As a class we created Easter biscuits and listened to a story, finished off with a prayer.
In mathematics we are tackling and mastering adding and subtracting fractions. The children done a superb job at being our math teachers and guiding others!
Tudor Day!
Last Thursday, as part of our 'Terrible Tudors' topic, Year 5 took part in a Tudor Day, led by History Off The Page. This involved us all dressing up and going back in time to experience what life was really like during the Tudor era.
The day began with us spending time visiting various work stations to create Tudor items that would have been made during these times. Children made their own personalised book marks, their own candles, wrote letters to King Henry in their own homemade ink, made scent bags to keep the plague away, made medicines to cure any ailments they had contracted throughout the morning and made their own soap balls, all whilst rumours spread thick and fast about Anne Boleyn and her up-to-no-good ways! As the morning progressed, some children became rat catchers and others learnt how to Tudor dance with Master Phillips, head of the Tudor household.
By the afternoon, Anne Boleyn had been sentenced to death and, to celebrate, Master Phillips invited us all to a great feast. The children were split into groups to learn a variety of entertainment acts and each took it in turns between courses to entertain the head table. We feasted on wine (blackcurrant juice, cheese, bread, apples, pears and gingerbread! By the end of the feast, however, Amelie and Angus were both brought forward to be read their punishments for carrying a Bible written in English... and then Miss Scane was brought to face her punishment for spreading rumours about the King. (4 lashes of the whip by Dylan for her poor behaviour!)
Overall, it was a brilliant day and the children enjoyed every moment of it. Photographs are up for all to see! Thank you to the wonderful Mums who came in and spent the day helping us too!
It's been a busy few weeks for Meerkat class...
This term in English we have been looking at the Disney Animation 'Wall-E'. The children have used this as a stimulus to enhance their learning of narratives - as well as focusing in particular on the tool of suspense. Keep an eye out for our finished pieces in the next week!
Finlay has been so enthused by our forces topic that he took his learning home and made parachutes to throw from his bedroom window. Well done, Finlay. A superb effort!
Parachute Investigation
This week, the children have carried on investigating, 'what makes the best parachute?' The children have created two different sized parachutes to see if our hypothesis - that a bigger chute will make the landing a little easier on our person - is true. We then carried out a fair test, using stopwatches to measure the speed of drop from a set height.
Don't forget to ask your lil' Meerkat what they found out!
How do the planets move?
This week, Meerkat class have been investigating how the planets move around the sun. To demonstrate this, the children took to the playground to create their own Solar System... we were so dizzy afterwards!!
Super Scientists!
Our topic work has led us to investigate forces... and what perfect timing for Mr Fitzpatrick! He has a friend who said they were going to jump out of a plane and be perfectly safe - he had no idea how this could be possible!! So Meerkats class have set out to show him exactly how you can jump out of a plane safely, using their new knowledge on forces!
Well done Meerkats!! :)
Hugo Cabret: The Eye Poetry Slam!
This week we have begun reading our focus task, 'The Inventions of Hugo Cabret'. This is one of my favourite books and the children have already shown a great deal of interest in the book! One of the most interesting things about this book is that there are lots of pictures. In fact, the first 46 pages were all illustrations... One illustration grabbed the Meerkats' attention: it was an eye... a peculiar eye.
The children decided to create their own poetry based on this illustration. They then bravely performed it in front of their peers using actions, intonation and volume variation to help create an atmosphere - it was fantastic!
Pictures tell a thousand words... Well done Meerkats!! :)
Space News!

Want to keep up to date with all the goings on out of this world? Mr Fitzpatrick recommends visiting the ESA Kids (European Space Agency) website regularly to keep up to date with all things space!
BLAST OFF!!!
Year 5 spent the day in SPACE!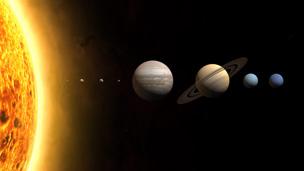 Today was even more interesting than usual in Year 5... we were given the fantastic opportunity of travelling to Space! Not many 9 and 10 year olds can say that! That's right, it was our first WOW day of the year... and it was definitely WOW-worthy.
We began the morning by presenting to our fellow astronauts what we had brought with us to Space in our Space backpacks. Some of us had some very interesting ideas... Owen H from Kangaroos brought a mustache in case there was a space nightclub he might want to sneak into and the Meerkats brought in enough toilet paper to last them at least a year!
Next, we went into the hall and Miss Scane and Miss Woolgar dressed up as Neil Armstrong and Buzz Aldrin. We had to give our Space passports to them before they would let us onboard the rocket! Then, our lead pilot, Mr Fitzpatrick, got us ready for our flight. The launch was terrifying and very loud. We almost crashed! It was all okay in the end though... we landed safely and right on time!
Once we had reached our destination planet, Mr Fitzpatrick told us that it was time we got strong, just like real astronauts. So, we learnt all about the different workouts that astronauts have to do in order to be fit enough to travel to space. These included push ups, sit ups, squats and even planking! We were so tired afterwards, but it was all worth it when Mr Fitzpatrick told us we were 'proper astronauts' now!
In the afternoon, after an exhausting morning, we got creative! In order to find our way around the Solar System, we needed a map. And that's what we made! We paint splattered black paper to look like stars and then we drew, coloured and stuck our own planets onto the paper so we could find our way around!
What a fantastic day! We felt sad travelling back to Earth, but it was definitely a journey we will never forget!
Mission Accomplished!!
Watch Our Space Shuttle Launch Here!
Here are some photos of our 'out of this world' day...
Welcome to Year 5!
I hope you all have had a fantastic summer and are ready to begin our exciting journey into space...
What lies beneath the stars?
Throughout the autumn term, Year 5 will be launching themselves into outer space. During this exciting term in our science lessons we will be finding out all about the effects of gravity and other forces. In Maths we will be learning about calculation and place value, while in English our focus text will be "The Invention of Hugo Cabret".
Key information:
- PE kits need to be in on a Monday.
- Homework will be given out every Thursday and is due back in on the following Tuesday.
As always, If you have any questions please don't hesitate to come see me!
Mr Fitzpatrick